China industrial production and retail sales rise; jobless rate steady at 5%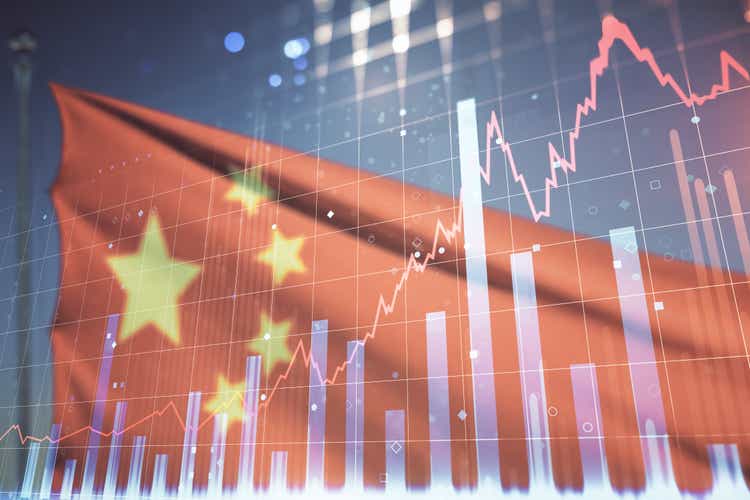 China's industrial production expanded by 4.6% year-on-year in October, after a 4.5% gain in the previous month, beating market forecasts of 4.4%, the fastest pace in industrial production since April.
For the first ten months of 2023, industrial output climbed by 4.1% from the same period in 2022.
China's retail sales rose by 7.6% year-on-year in October, accelerating from a 5.5% gain in the prior month and exceeding market estimates of 7.0%, marking the tenth straight month of increase in retail turnover and the fastest growth since May. During January-October, retail trade increased by 6.9%.
Separately, China's fixed-asset investment increased by 2.9% year-on-year to CNY 41.94 trillion in the first ten months of 2023, compared with market forecasts and year-ago period of a 3.1% growth.
Meanwhile, China's surveyed urban unemployment rate was 5% in October, the same as in the previous month. The jobless rate in 31 large cities and towns edged down to 5% in October from 5.2% in the previous month. The average weekly working hours of employees in enterprises across the country were 48.7 hours.
Looking ahead to 2023, the government has set a target for the jobless rate to be around 5.5%, with the objective of creating approximately 12 million new urban jobs.
ETFs: (FXI), (KWEB), (CQQQ), (MCHI), (ASHR), (YINN), (TDF), (CHIQ), (GXC), (EWH), (KBA), (YANG), (CXSE), (CAF), (CWEB), (PGJ), (KURE), (CHIX).
Currency: (CNY:USD)
More on China economy: