Communications stocks dip for week, sunk by earnings from cablecos, Meta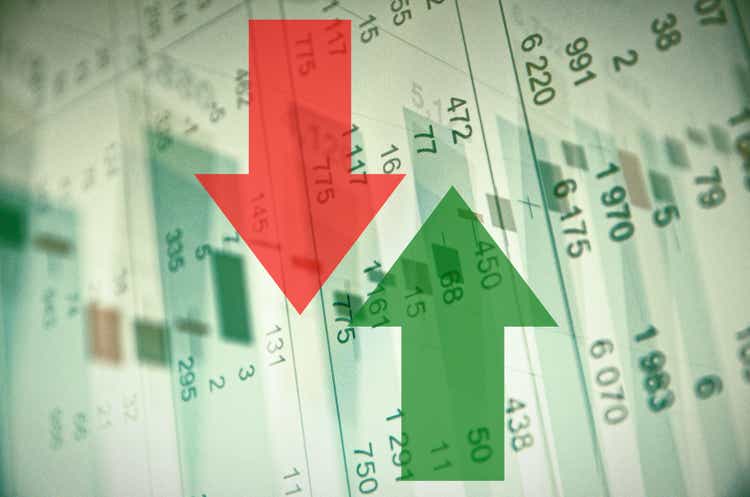 A strong week for the stock market overall once again wasn't felt in the Communication Services sector, the only major sector to miss out on gains as it felt the weight of some oppressive earnings reports from bellwether names.
While the S&P 500 rose 4.3% for the week, its strongest week in over a month, Communication Services stocks marked a 2% decline over that period. (The Communication Services Select Sector SPDR Fund (XLC), weighted heavily toward top stock Alphabet (GOOG) (GOOGL), rose 0.7% for the week.)
The losers were marked by the top two U.S. cable companies, each of which reported lackluster high-speed Internet customer numbers, giving some hard evidence to analysts' worries about broadband subscribers over the past several months. Comcast (NASDAQ:CMCSA) was the worst large-cap performer in the group, dropping nearly 12% for the week, after it posted its first quarter ever without adding broadband customers on a net basis.
The company had lost a net 10,000 residential subscribers, and narrowly made that up with a net 10,000 new business customers. Thursday saw its biggest one-day drop since 2008 (-9.1%), and a Friday J.P. Morgan downgrade sent the stock another 4.8% lower.
Charter also had one of the worst weeks in the sector, falling 11%, largely in response to Comcast's report Thursday. (Charter posted its own earnings Friday morning, but ended that day down just 0.8%.) Charter saw its own drop in broadband subscribers, spurred by the exit of some customers under subsidy.
Paramount Global (PARA) was another top decliner for the week, down 6.4% largely on the basis of a Goldman Sachs Tuesday double downgrade to Sell. Paramount narrowly edged out Meta Platforms (META) on the list; Meta fell 6% for the week due to its own rough earnings outlook.
Turning to the positive side of the equation, it too was marked by earnings season. T-Mobile (TMUS) gained 8% for the week after it posted earnings Wednesday morning that largely missed expectations but showed industry-leading postpaid revenue and user growth; clearly, for subscriber-based companies, focus has turned somewhat away from financials, and toward share and growth metrics.
And the sector's gorilla, Alphabet (GOOG) (GOOGL), rose nearly 8% for the week after an earnings report that narrowly missed expectations ended up receiving a very warm reception from investors who had apparently feared a more Meta-like result.
The top five gainers over the past five sessions among large-cap Communication Services stocks and larger ($10B market cap or more):
Warner Music Group (NASDAQ:WMG),

+9.1%

;
Roblox (NYSE:RBLX),

+9%

;
T-Mobile (TMUS),

+8%

;
Alphabet Class A (GOOGL),

+7.8%

;
Alphabet Class C (GOOG),

+7.6%

.
The five worst performers over the past five sessions among large-cap Communication Services stocks and larger ($10B market cap or more):