Europe risks protracted gas crisis, deep recession, economists say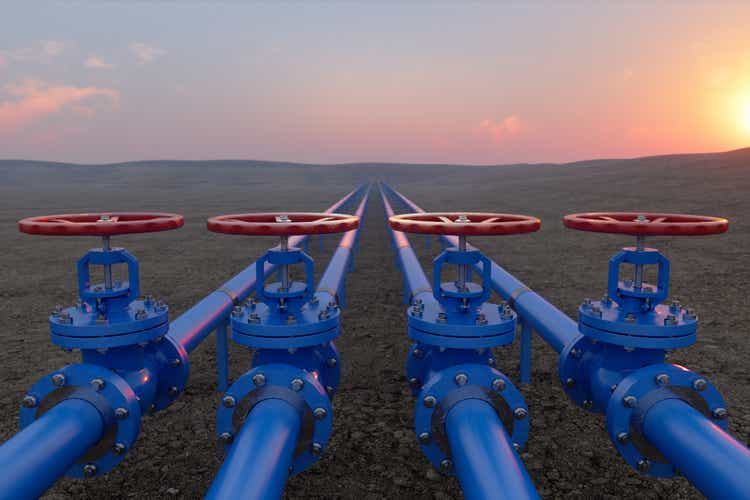 European gas prices have surged 30% in two days after Russia said it would slash gas deliveries in half from already reduced levels, and economists warn that the continent's gas prices may remain elevated for years to come.
Futures contracts for delivery next month tied to TTF, the European benchmark wholesale gas price, jumped 20% on Tuesday to exceed €210/MWh – more than 10x higher than the average during 2010-20.
Benchmark power prices in Germany soared to a new record high of €370/MWh due to the rise in gas; prices rarely rose to more than €60/MWh before 2021.
"We are now beyond the limits of affordability for many industrial users, and we might see recession alarms going off soon," Rystad analyst Kaushal Ramesh told Financial Times.
"Given the constraints on securing natural gas from alternative suppliers, we expect Europe to struggle to meet its gas needs, which will keep the TTF price elevated for some time yet," said Jennifer McKeown at Capital Economics. "This has the potential to derail Europe's efforts to fill its storage to 80% of capacity by November (ahead of the winter-related surge in demand)."
While the potential gas shortage in Europe raises the likelihood of recessions in the region, Capital Economics said some of the world's biggest LNG exporters such as the U.S., Australia and Qatar may benefit from higher gas prices, but these countries cannot increase production quickly enough to ease global supply constraints or to profit fully from it.
ETFs: (NYSEARCA:UNG), (UGAZF), (DGAZ), (BOIL), (FCG), (KOLD), (UNL)
U.S. natural gas prices settled +3% at $8.993/MMBtu, the highest closing price since June 7, the result of hot weather as much as the energy crisis in Europe; U.S. nat gas has surged 66% so far this month, on track for the biggest monthly jump going back to at least 1990.