F45 Training Holdings downgraded at Macquarie after earnings disaster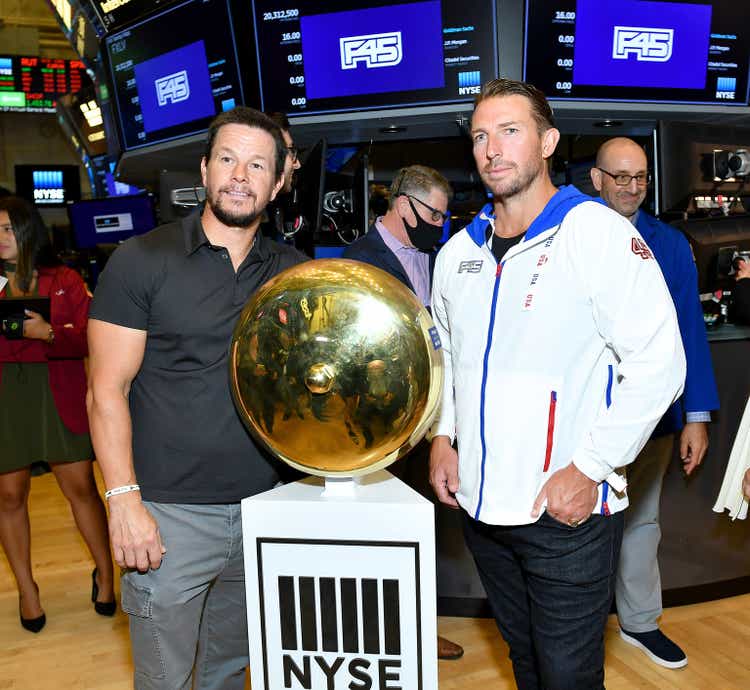 Macquarie Research analyst Paul Golding cut his rating on F45 Training (NYSE:FXLV) to a Hold-equivalent after shares cratered after an extremely inauspicious earnings update on Tuesday evening.
The Austin-based, Australia-founded fitness center franchisor slashed its 2022 outlook during Tuesday's extended session, more-than-halving revenue forecasts to a range of $120M to $130M from a prior outlook of $255M to $275M. The firm also cut its 2022 adj. EBITDA guidance to $25M to $30M from prior forecast of $90M to $100M. New franchise opening expectations were also significantly trimmed to just 350-450 new franchises in the remainder of the year versus a prior outlook of 1.5K
Alongside the stark guidance that put the company in an entirely new light as compared to prior forecasts, CEO Adam Gilchrist announced he will step down. His departure will be joined by hundreds of employees now due for layoffs.
Shares cratered on the news, declining 66.38% shortly after Wednesday's market open. Amid the crash, Macquarie's Paul Golding advised clients to rush to the sidelines. He downgraded the stock from "Outperform" to "Neutral" after the stunning second quarter result.
"While we see how one thing led to another, the unfortunate domino effect and abrupt pivot in outlook will likely haunt shares for a while," he wrote on Wednesday. "At these levels, there could be lots of value, or there could be more downside surprises ahead – being on the sidelines is best."
Golding had previously held a Buy-equivalent rating on shares since August 2021. Shares have declined over 90% since that initial recommendation, which was reiterated in November 2021, March 2022, and May 2022.
Read more on the details of the inauspicious earnings surprises.