Fortnite maker Epic Games takes Google to court over antitrust claims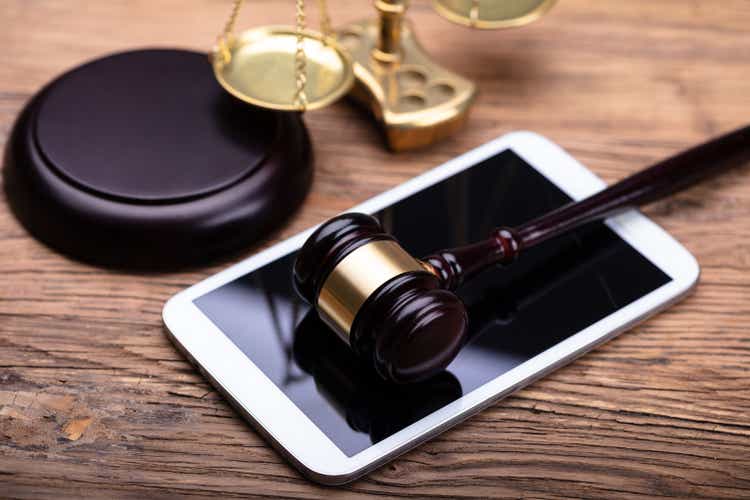 Now Epic Games, the maker of the video game Fortnite, will take Alphabet's (NASDAQ:GOOG) (NASDAQ:GOOGL) Google to court over antitrust claims related to the Play Store's in-house payment system.
The gaming company claimed that through the payment system, Google (GOOG) (GOOGL) has been illegally driving up fees and restricting rivals from distributing their apps directly.
"These claims are baseless," said Wilson White, VP of government affairs & public policy at Google. "Android enables developers to distribute through multiple app stores or directly to users through the web."
Epic will open arguments in a jury trial on Monday. It is not seeking financial compensation, but seeks changes to Google's (GOOG) (GOOGL) practices. Alphabet CEO Sundar Pichai and Epic's Sweeney are expected to testify.
Epic had filed a similar case against Apple (AAPL) in 2021, but a California court found that its iPhone App Store policies didn't violate antitrust laws. However, it was determined that the tech giant should allow apps to provide other payment option links. Both Apple (AAPL) and Epic reached out to the Supreme Court to review the ruling.
Providing such links could threaten Apple (AAPL) and Google's (GOOG) (GOOGL) 15%-30% commissions charged on purchases made within an app.
Google (GOOG) (GOOGL) is already facing a landmark antitrust case from the Department of Justice over its alleged monopolistic practices in the search business. Barclays had warned it was growing increasingly concerned about the strength of the case.