Global Payments stock gains as Wall Street cheers EVO Payments deal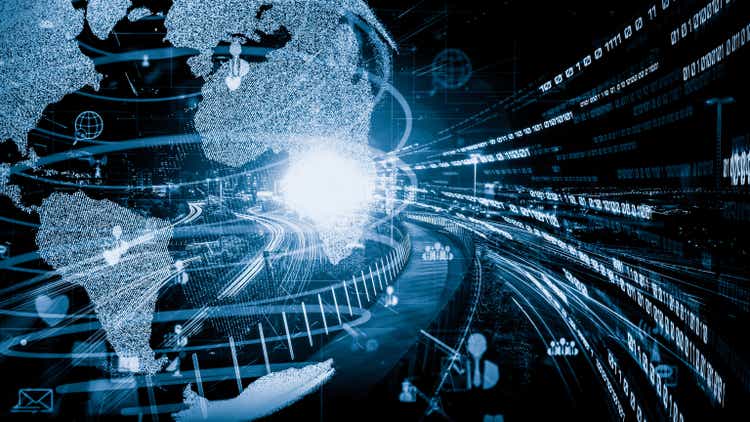 Global Payments (NYSE:GPN) stock is rising 5.7% in Monday afternoon trading after the payments processing company agreed to acquire EVO Payments (NASDAQ:EVOP) for ~$4B, in a deal that will add accounts receivable automation software to GPN's existing business-to-business and accounts payable products.
EVO Payments (EVOP) stock, meanwhile, is surging 23%, almost matching the 24% premium the $34 per share price represents to Friday's closing price.
The GPN stock movement indicates that investors are bullish on the acquisition. The stock of acquiring companies often decline after an acquisition is announced due to the risk involved in making the purchase. The all-cash nature of the deal is also favorable for GPN's stock, in that it's not diluting existing shareholders' holdings.
Truist analyst Andrew Jeffrey likes the transaction. "Our view has been that Global Payments (GPN) is the most innovative legacy processor in our coverage and we have expected the company to make an important strategic move to improve its competitive advantage and long-term organic revenue growth profile," he wrote in a note to clients. "We submit today's announced EVO (EVOP) acquisition does just that."
EVOP had been considered an acquisition target since at least late last year, when it was reported to have received a bid from Shift4 (FOUR), points out BTIG analyst Mark Palmer. "We have pointed to the integrated payment space as one that is ripe for consolidation and to GPM as the most likely candidate among the large merchant acquirers to seek to roll up the group," he said in a note.
Some payment stocks gain: He expects other integrated payment company stocks to rally in sympathy with the EVO Payments (EVOP) news, such as Repay Holdings (RPAY), which is up 1.3% early Monday afternoon, i3 Verticals (IIIV) +1.2%, and Paya Holdings (PAYA), -1.6%.
Truist's Jeffrey said he's also bullish on Silver Lake's $1.5B investment in Global Payments through a convertible note. "We think this is a notable vote of confidence in Global's (GPN) management and long-term growth attributes," he said. "This investment increases financial flexibility, in our opinion, and the terms are attractive, given a 1% coupon and 15% conversion premium."
Netspend sale: In addition, Global Payments (GPN) agreed to sell its Netspend consumer business to Searchlight Capital Parnters and Rêv Worldwide for $1B. GPN will retain Netspend's B2B assets, which delivered mid-teens normalized growth in Q2, GPN CEO Jeff Sloan said in the company's Q2 earnings call.
Before the acquisition, Seeking Alpha's Quant system has a Buy rating on Global Payments (GPN), giving it high marks for profitability. It also has a Buy rating on EVO Payments (EVOP), giving it an A for momentum and a B for profitability.
See how SA contributor Cory Cramer assesses Global Payment's (GPN) risk/reward profile even if there's a recession