Rising retail theft seen threatening brick-and-mortar model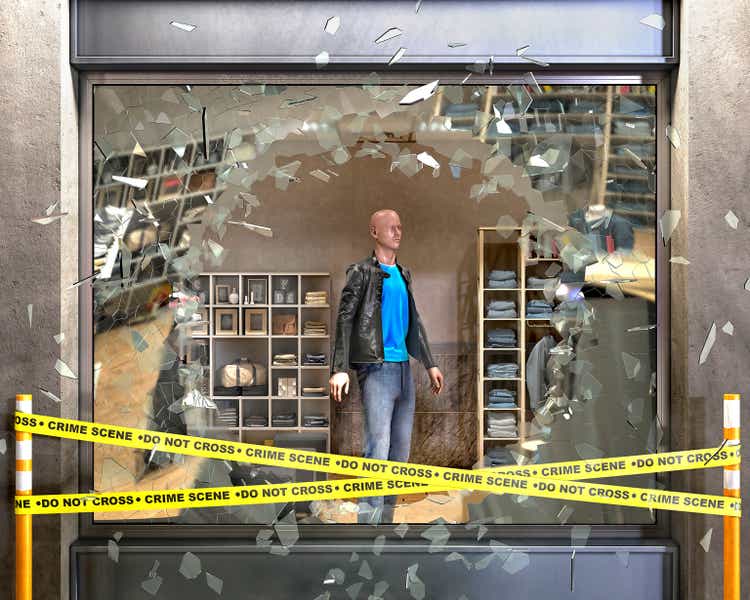 The dramatic rise in retail thefts at brick-and-mortar stores, well documented by the media, could be having a serious impact on the viability of physical stores in the future.
Several chains have said these thefts — often by flash mobs — have seriously impacted their financials results and some have even shut down locations in the aftermath. In September, Target (NYSE:TGT) Target announced that it would close nine stores as a result of theft and organized retail crime impacting the safety of its employees and customers.
Retailers including Target (TGT), Dick's Sporting Goods (NYSE:DKS), Lowe's Companies (NYSE:LOW) and Macy's (NYSE:M) have been pointing to a rise in crime as a factor in reduced earnings and noted that the issue could continue to cut into their financial results.
In September, the National Retail Foundation reported that in 2022, retail theft rose ~20% from a year earlier. When taken as a percentage of total retail sales in 2022, shrink accounted for $112.1B in losses, up from $93.9B in 2021, according to the 2023 National Retail Security Survey.
The current situation is likely already leading to less traffic in stores. A recent GlobalData U.S. consumer survey found that older Americans shopping online have more than doubled from 19% to 42% between 2022 and 2023.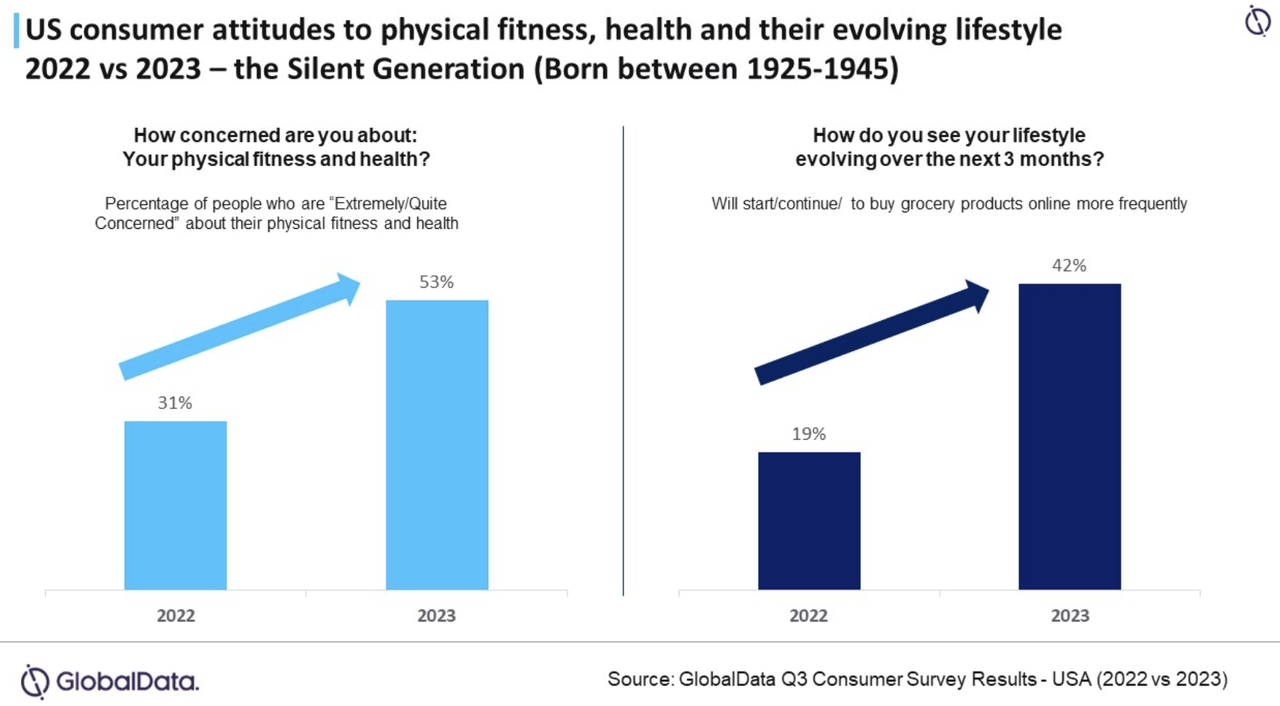 While many older shoppers are skittish about shopping in person due to COVID concerns, "an increasing wave of violent retail crimes will encourage many older shoppers to choose other retailing options such as online shopping a channel they are already increasing their use of," said GlobalData Retail Consultant Consumer Custom Solutions Anoop Kumar.
The consulting and analytics firm noted that may retailers are increasingly turning to technology as a way to mitigate theft. This includes AI-powered analytics and radio frequency identification (RFID) inventory tracking. Some are using overhead cameras, trolley locks, smart gates, and fog machines.
Also, BJ's Wholesale Club (BJ), Lowe's (LOW), and IKEA are using autonomous robots and drones to track inventory and patrol parking lots to improve store safety and protect customers and workers.
But GlobalData points out there are downsides to taking these measures. This includes negatively impacting customer service and an atmosphere of distrust.
"The practice of locking up merchandise or keeping stock in separate fulfillment areas significantly reduces impulse purchases and customer purchases in general due to its inconvenience," the firm noted.
"While the adoption of advanced technologies is pivotal in tackling the issues, a delicate balance must be struck to maintain customer service, sales and margins," Kumar added.