Shopify downgraded at Piper Sandler as profit headwinds 'remain underappreciated'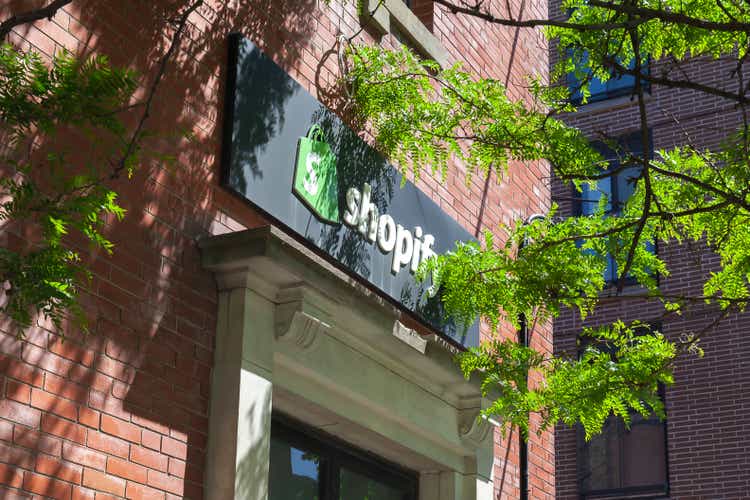 Shopify (NYSE:SHOP) gave back some post-earnings gains as Piper Sandler advised macroeconomic deterioration should continue to pressure the profitability outlook for the company.
A team of analysts led by Clarke Jeffries advised clients that execution risks are only escalating as the rapid growth for the company begins to tail off. The tandem of downbeat dynamics necessitated a lower rating and tempered price target for the stock, in the team's estimation.
"While the outlook held some positive nuggets, the quarterly results point to an ecommerce environment that continues to deteriorate [year-to-date]," Jeffries told clients on Thursday. "Ultimately, we see the balancing act of growth investments & efficiency targets as posing new execution risks – on top of navigating a normalization in ecom growth rates that we do not yet have visibility into stabilizing."
Jeffries lowered his rating on the stock to "Neutral" from "Buy" while reducing his price target to $32 from a prior $38. Shares fell 1.53% on Thursday's market open.
Read more on the details of the company's recent earnings release.