Sunrun gallops to its largest-ever one-day gain on climate spending hopes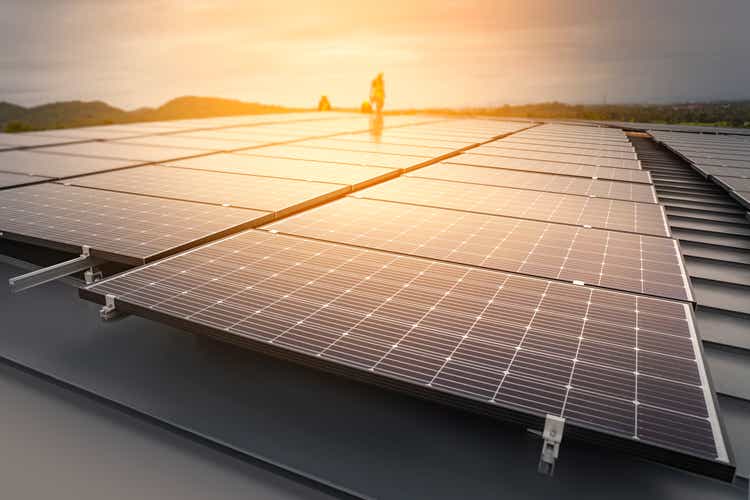 Sunrun (NASDAQ:RUN) was Thursday's biggest winner in a day filled with gains among solar and alternative energy stocks, settling +30% for its largest-ever one-day increase following news of the breakthrough spending deal that includes a record $369B on clean energy and climate change programs.
Residential solar peer Sunnova (NYSE:NOVA), which also reported better than expected Q2 revenues, finished +27.9%.
The bill includes some major wins for the climate agenda, including $60B of incentives to accelerate U.S. manufacturing of solar panels, wind turbines and batteries; and tax credits for consumers who add renewable energy features such as rooftop solar to their homes.
Guggenheim's Joseph Oats and Hilary Cauley said investment tax credit extensions should boost Sunrun (RUN) and Sunnova (NOVA), and tapped firms with domestic manufacturing such as Array Technologies (ARRY), Shoals Technologies (SHLS) and First Solar (FSLR) as "notable beneficiaries" of the new plan; the three stocks closed +23.4%, +18.3% and +15.3%, respectively.
Piper Sandler analyst Kashy Harrison named Sunrun (RUN), Plug Power (PLUG) – whose shares settled +25.9% – and First Solar (FSLR) among companies that should "disproportionately benefit" from the plan.
Wells Fargo analysts said the bill is "highly positive for clean energy leveraged companies including most notably" Constellation Energy (CEG), which closed +16.3%, and NextEra Energy (NYSE:NEE), which is "uniquely positioned to capitalize" on the standalone battery investment tax credit and clean hydrogen premium tax credit; NextEra ended +5.2%.
Solar stocks already had been rising after Enphase Energy (ENPH) reported strong Q2 earnings and raised Q3 sales guidance.