Tech Roundup: Sector bellwethers run the gamut with earnings reports and outlooks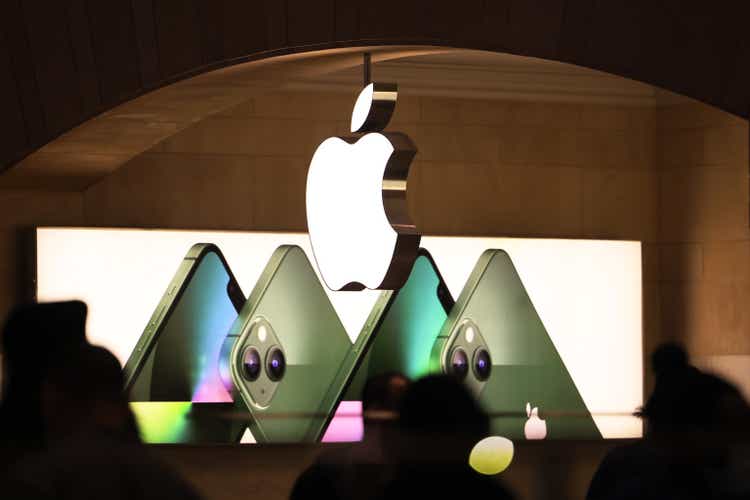 Apple (NASDAQ:AAPL) and Microsoft (NASDAQ:MSFT) were winners, and Intel (NASDAQ:INTC) and Roku (NASDAQ:ROKU) were in the losing column following a week in which tech-sector earnings reports kicked into high gear.
Apple (AAPL) scored gains among investors after it gave a better-than-expected fiscal third-quarter report that showed continuing strength from the iPhone and the company's burgeoning services business. Analyst Dan Ives, of Wedbush Securities went so far as to call Apple's (AAPL) performance a "Top Gun Maverick-like feat", referring to Tom Cruise's recent box-office blockbuster.
For his part, Apple (AAPL) Chief Executive Tim Cook said the company was not as affected by supply chain issues as it had earlier expected, and going forward, Apple (AAPL) expects its fiscal fourth-quarter revenue to "accelerate" over the same period a year ago.
Apple (AAPL) had some company as Microsoft (MSFT) also turned in strong quarterly results, and gave what analysts called "bullish guidance heard around the world." And Microsoft (MSFT) Chief Executive Satya Nadella said despite the state of current economic uncertainty, the software giant has its sights set on investing in and building up new business opportunities.
Google parent company Alphabet (GOOG) reported quarterly results that showed strength in the company's search and cloud businesses despite what analysts called "a wall of worry" that had been surrounding Alphabet (GOOG) prior to its business report.
At the other end of the earnings, and enthusiasm spectrum was Intel (INTC), as even Chief Executive Pat Gelsinger said the chip giant's results were "below the standards" the company had set for itself. Gelsinger added that Intel (INTC) would cut its near-term spending plans due weakness in the PC market. Intel's (INTC) results highlighted a rough week overall for chip stocks.
Meta Platforms (META) found the going rough after the Facebook parent turned in its first year-over-year revenue decline since it went public a decade ago. Analysts said the company was facing "ongoing challenges" that are continuing to drag on Meta's (META) near-term outlook.
Meta (META) also got a mostly negative reaction to the company raising the price of its Quest VR headsets by $100 due to rising component costs.
Roku (ROKU) had it bad, too, as its shares fell 23% on Friday after streaming TV platform and services company reported disappointing quarterly results, and gave a weak forecast that added to concerns about consumers tightening up on discretionary spending.
For the first time in weeks, activity on the Twitter vs. Elon Musk front was relatively quiet, as analysts started the week assessing the company's second-quarter results. Twitter (TWTR) disclosed that it has so far spent $33M on expenses ties to Musk's $44B acquisition that he is trying to terminate, and which Twitter (TWTR) is suing to keep in place. Twitter (TWTR) also said it has set a Sept. 13 shareholder vote on the proposed acquisition.
And it was an active week for Chinese Internet and e-commerce leader Alibaba (BABA), as its shares fell more than 11% on Friday after the U.S. Securities and Exchange Commission placed Alibaba (BABA) on a list of companies the could potentially be delisted from U.S. stock markets. Additionally, Alibaba (BABA) said it would seek to move its primary stock listing from New York to Hong Kong.