Trudeau, farmers clash on plan to cut Canada fertilizer emissions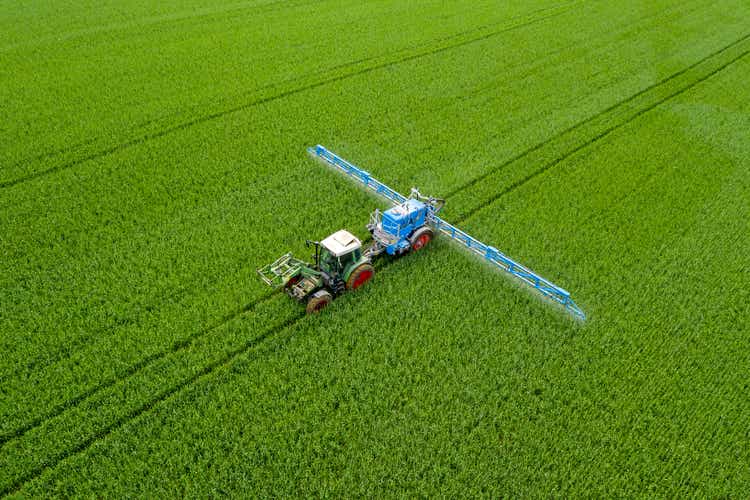 Canadian Prime Minister Justin Trudeau's proposal to cut fertilizer emissions by 30% as part of the government's goal to reach net-zero emissions by 2030 is causing intense backlash from farmers and agriculture groups, who say the target will threaten food supplies, raise prices and cost farmers billions in lost revenue.
Production losses could be significant, according to an analysis by Fertilizer Canada, which said Canada could lose more than 160M metric tons of canola, corn and spring wheat during 2023-30 from the Trudeau plan – nearly double the country's expected grain production this season.
Agriculture emissions have soared in recent decades as farmers apply more fertilizer to increase output, according to the latest data from Environment and Climate Change Canada, but farm groups say the additional fertilizer has helped raise spring wheat yields by more than 40% and canola yields by 56% in the last decade through 2020 compared with the 1990s.
"The world is looking for Canada to increase production and be a solution to global food shortages. The federal government needs to display that they understand this," Alberta Minister of Agriculture Nate Horner said in recent days.
While Trudeau's reduction target is "ambitious," it does not "represent a mandatory reduction in fertilizer use," and the approach for achieving reductions is still under development, Agriculture and Agri-Food Canada said.
ETFs: (NYSEARCA:DBA), (WEAT), (CORN), (SOYB), (RJA), (VEGI), (MOO), (GRU), (JJG), (JJA), (TAGS), (FUE), (FAAR)