U.S. Treasury bonds will be more attractive than cash in the next 12 months – GS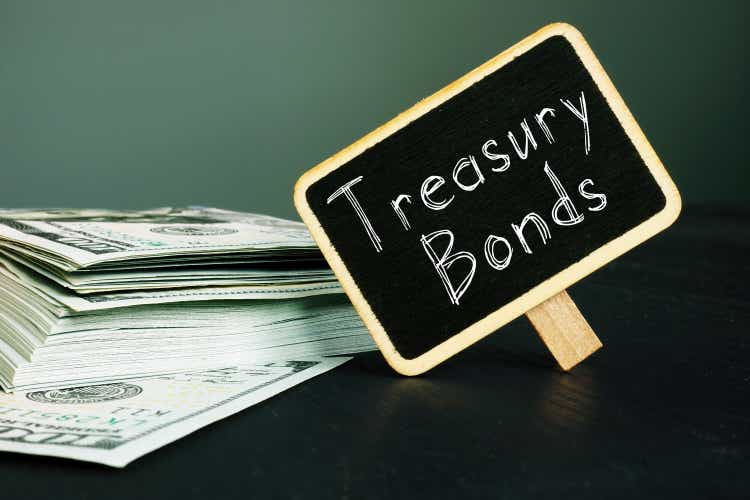 Bonds are becoming more attractive than cash as inflation is projected to cool down and the global central banks are expected to end their policy tightening, said Christian Mueller-Glissmann, Goldman Sachs' head of asset allocation research within portfolio strategy.
In an interview reported by Bloomberg, Mueller-Glissmann said that investors would be "set up nicely for a much better starting point for buying bonds" over the next 12 months for the first time since June 2020.
According to Goldman Sachs, the 10-year Treasury yields (US10Y) will stay at around 4.6% over the next 12 months, "just below their current level after this week's sharp fall. That happens to be close to the 300-year average," said Mueller-Glissmann.
He said that this is "a sign that bond yields are closer to 'normal' after the last cycle being quite unusual."
He also explained that this year's surge in Treasury yields, hitting a 16-year high at more than 5% last month, has pushed the Fed to stop hiking rates.
Goldman Sachs' analysis estimated that the rise in long-dated yields since August has been equivalent to around four rate increases, according to Mueller-Glissmann.
Global bonds have rallied this week, showing that investors are betting that the U.S. Fed and the Bank of England are done with rate hikes.
The Fed, however, recommended a neutral position on bonds, an upgrade from its previous underweight position for the first time since June 2020, "because it doesn't see an economic slump in the U.S.," said Mueller-Glissmann.
The private sector has generally reported strong balance sheets, and the labor market is still solid, with payroll employment rising by 150,000 in October and unemployment at 3.9%.
But the U.S. fiscal deficit — with the government spending $1.70T more than it collected in 2023 — is slowing growth.
Mueller-Glissmann said that he expects a deceleration of U.S. growth in the fourth quarter, with a material slowdown of about 1.5–1.7%. "But it's not going to be a recession."