Why did GE shares jump today? Strength in aerospace sparks Q2 beat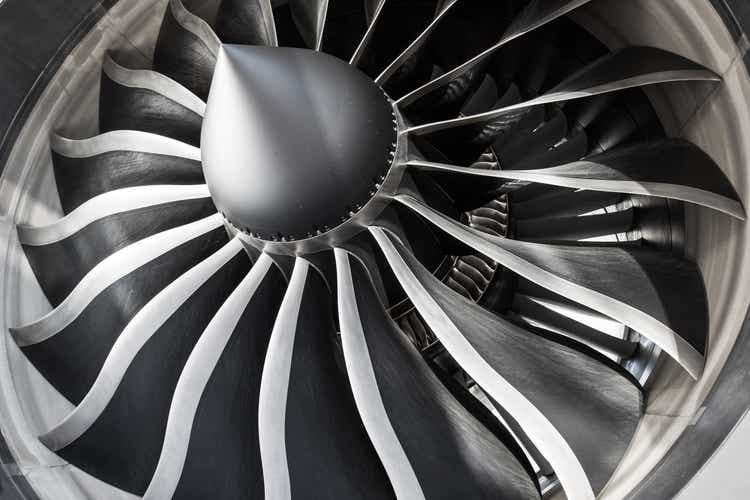 General Electric (NYSE:GE) closed +4.6% in Tuesday's trading to a six-week high after cruising past Q2 estimates for its largest EPS beat in more than five years, bolstered by a strong showing in its Aerospace segment, as the recovery in air travel is stimulating strong demand for GE's engines, aircraft parts, and aircraft maintenance and repair services.
GE Aerospace's (GE) Q2 sales jumped 27% while orders increased 26%, with no slowdown in sight, as GE still forecasts growth of more than 20% and operating profit of $3.8B-$4.3B.
"While the topline strength was broad-based across the segments, aviation was the standout this quarter as the commercial recovery continues to climb," RBC Capital's Deane Dray said, adding that free cash flow was a "bright spot."
Even J.P. Morgan bear Stephen Tusa praised the aerospace results, saying there had been concern that inflation and supply constraints could have a negative impact on the segment, despite the recovery in air traffic.
CEO Larry Culp also said he expects significant improvements in cash flow and profits in 2023, when GE (GE) splits into three separate companies, which would set up each in a position of strength when the breakup occurs, particularly the new GE – GE Aerospace – as a healthy pure-play aviation company.
Despite the comfortable Q2 beat, Culp said GE (GE) continues to expect earnings to trend toward the lower end of its FY 2022 outlook for EPS of $2.80-$3.50, while ~$1B in free cash flow likely will be pushed out later due to weak renewable energy orders and supply chain disruptions.
GE's (GE) stock price return still shows a 26% YTD loss and a 31% decline during the past year.