Zuanic bullish on cannabis stocks Verano, MariMed, Planet 13, Green Thumb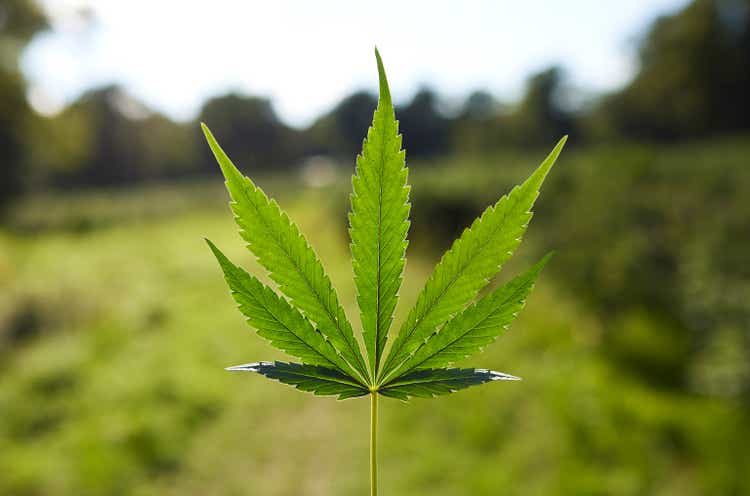 Cannabis sector research firm Zuanic & Associates said it was bullish on Verano (OTCQX:VRNOF), MariMed (OTCQX:MRMD), Planet 13 (OTCQX:PLNH) and Green Thumb Industries (OTCQX:GTBIF), viewing all four stocks as still very viable even if the US government doesn't legalize marijuana on the federal level in the near-term.
The firm said that in the absence of any changes on the federal level, "we would look for stocks that are mispriced vs. peers and have above average EBITDA/shares growth potential." It added that Verano and MariMed fit that criteria, rating both overweight.
Zuanic noted that Verano already has operations in 13 states, including three states that recently legalized recreational use and others that could soon legalize it. It said that it saw the stock's valuation discount as "unwarranted," given "superior" metrics, growth trends, depth in key markets, and "optionality" from states like Ohio, Pennsylvania and Florida legalizing recreational use.
The firm added that the stock's recent move to the Cboe Canada from the CSE "should help increase liquidity and institutional ownership."
MariMed, meanwhile, was viewed as on track for becoming a top 10 multi-state operator, or MSO, by 2025 and "well-placed to outperform the group."
"At a time when others are scaling back, cutting costs and capex, either due to financial pressure of lack of growth opportunities, MariMed is ramping up capex and it can afford to do so," Zuanic wrote in a note.
It added that it believes the stock will re-rate if the company can "scale up and gain depth," particularly in potentially strong growth markets.
Green Thumb Industries was labeled a "blue chip among the larger MSOs," with above growth potential and attractive valuation. It added that the company has the "strongest" balance sheet and "best" operating cash flow metrics of the larger MSOs.
Zuanic praised Green Thumb for continually being "one step ahead of the curve" by establishing operations in medical use states that are about to begin recreational sales.
Even without federal reform, Green Thumb should "still have upside, from its own growth," Zuanic said, rating the stock overweight.
As for Planet 13, Zuanic commented that the stock has "franchise strength" through its "unique and scalable" superstore concept. It added that various growth initiatives, such as its merger deal with VidaCann, should lead to greater than 60% EBITDA and cumulative topline growth by 2025.
"Where the company falls short is on profitability, in part due to the start-up nature of the businesses outside of Nevada, and lack of depth in parts of the footprint," wrote Zuanic, noting that the company's EBTDA margins were negative in Q2 2023.